When directly printing from a Mac to a Konica MFP/Copier, you may encounter an error message:
"The optical photoconductor needs to be replaced."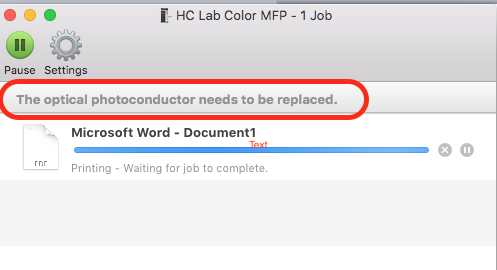 Please ignore the error message. It is a false positive message and it is a known compatibility issue with Mac OSX and numerous printers such as the Konica Copiers. This error message does not affect your ability to print.
Rather if you are directly printing, and your print job is not printed, you may want to try the following:
Delete any Print Jobs on the Copier that may be showing an error message.
Use Adobe Acrobat to Print as an Image (rather than a postscript file).