Make Gmail the default email program in Chrome
1. Sign out of Gmail if you are logged in. Note, if you also sign into the Chrome browser you must sign out of Chrome as well. Click on your profile on the top right of the Chrome browser window to check.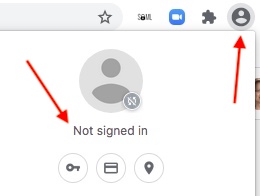 2. Open a new tab in Google Chrome.
3. Type in chrome://settings/handlers in the address bar.

4. Turn on "Allow sites to ask to become default handlers.."

5. Open another tab and log into Gmail.
6. Click on the Service handler icon

7. Click Allow, then Done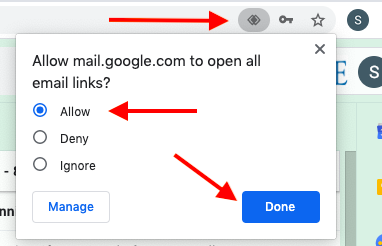 8. Go back to your Settings-Handlers tab to check mail.google.com is now the default.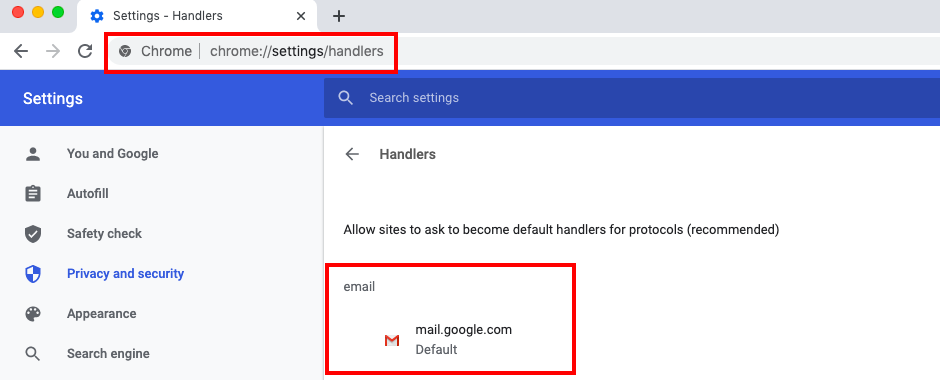 9. If you are not able to set the mail handler, please try to Quit Chrome and try again.