The Blake-BYOD Wi-Fi network is provided to employees and students who want to connect a personal device to the network.
To Connect to the Blake-BYOD Wi-Fi Network:
1. Select Blake-BYOD as your Wi-Fi network from the menu.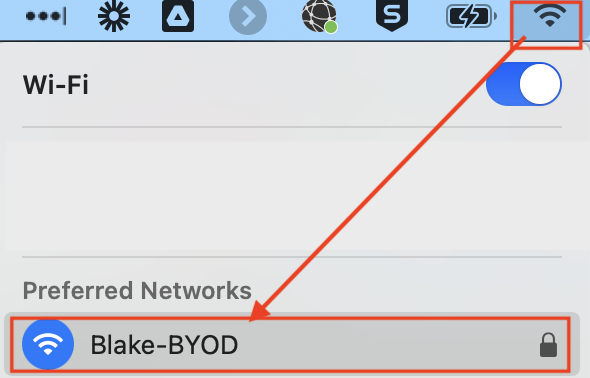 2. Enter your Academic username and password. Select Join.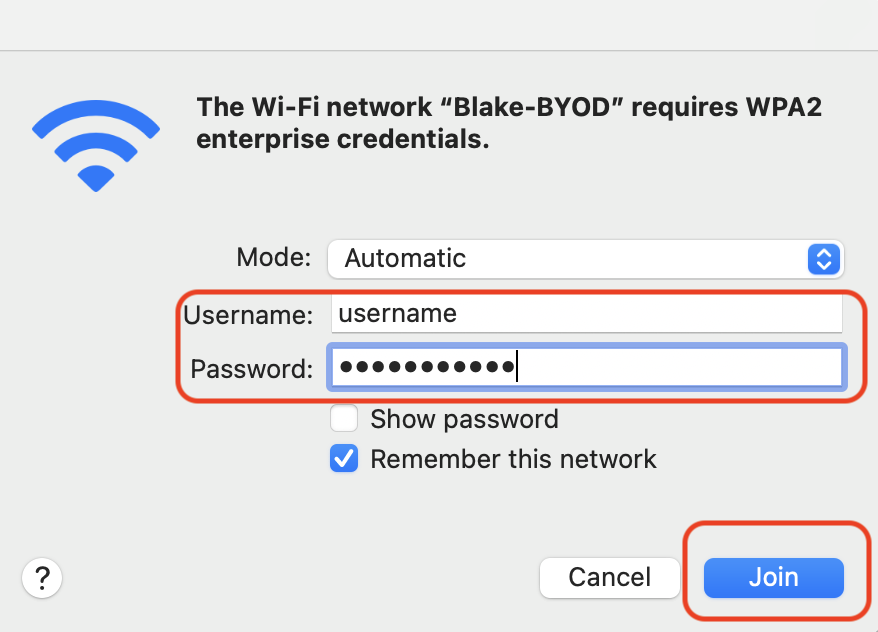 3. If prompted to Verify the Certificate for xxxx.blakeschool.org, select Continue.

4. If prompted enter your Academic username and password to make changes to your Certificate Trust Settings.

5. Confirm that you have joined the Blake-BYOD wireless network.