1. Install the "Adobe Creative Cloud Desktop" application from Blake's Self Service. 
Note: At school, it can take a few minutes for the installation to complete. At home, it can take even longer so be patient. Wait until the "Reinstall" button appears before moving onto the next step.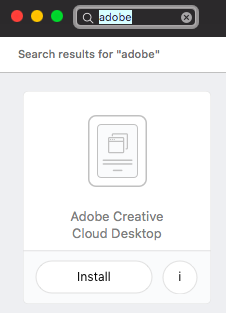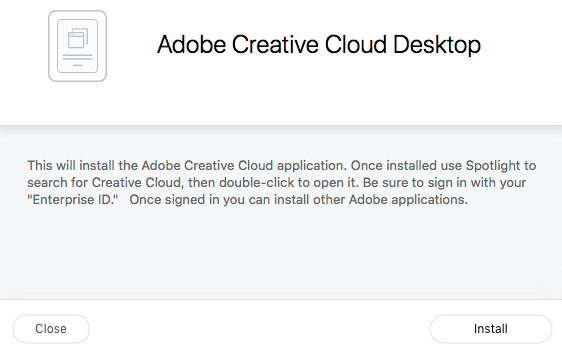 2. Search for Creative Cloud in Spotlight and open it. 
Note: You may want to add this application to your Dock.

3. Click on "Sign in with an Enterprise ID"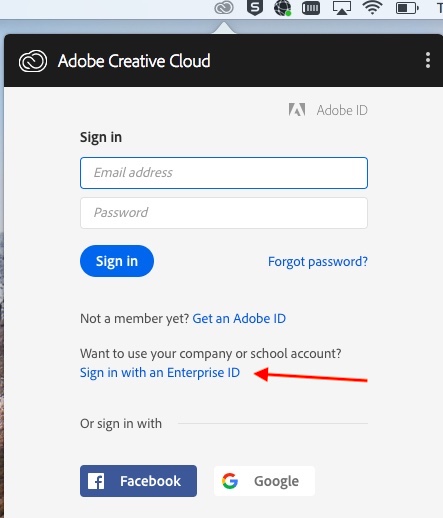 4. Enter your Blake Gmail Email address (e.g. MyUserID@blakeschool.org) and select or sign with the "Google" button.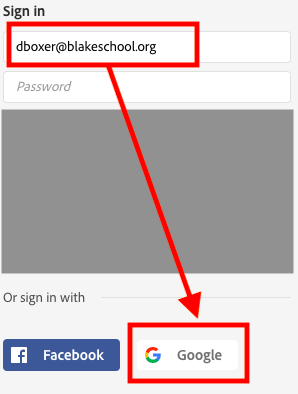 5. You will be redirected to sign in with your Google Account. 
Enter your full address (MyUserID@blakeschool.org), click Next,

Enter your Password, and then

Click on Sign In.

If successful, you will see a "You're All Set!" notification in your web browser.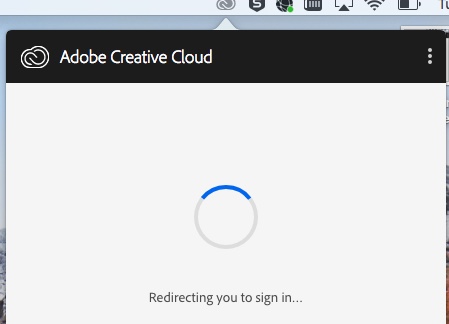 .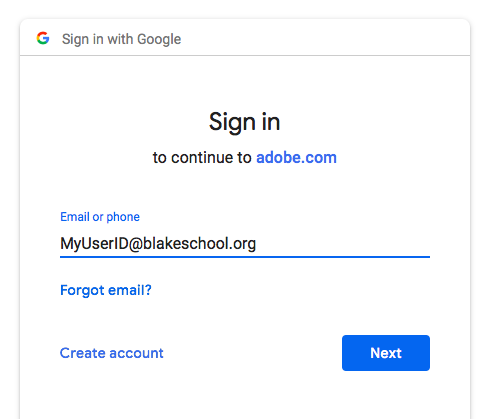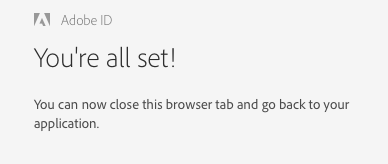 6. The Adobe Creative Cloud application will open.
Click the Apps tab.
Click the Install button to install any needed Adobe applications.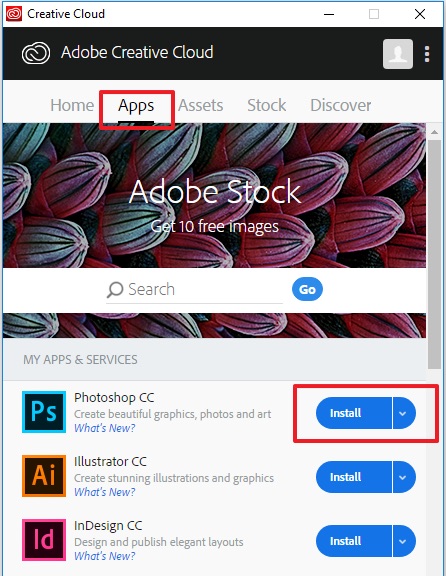 The Adobe Creative Cloud application will likely update itself to the latest version before it will start install other Adobe Applications.

7. For example, to install the Adobe Photoshop application.



Note: At school, it can take 3-5 minutes before the Adobe Photoshop application is complete and finished installing.  At home, depending on your internet connection, it can take much longer.