I. Turning on Your Logitech Crayon
Just press the on button and start writing or drawing on iPad right away — it's that easy. Logitech Crayon connects to iPad instantly with no complex device pairing or other delays.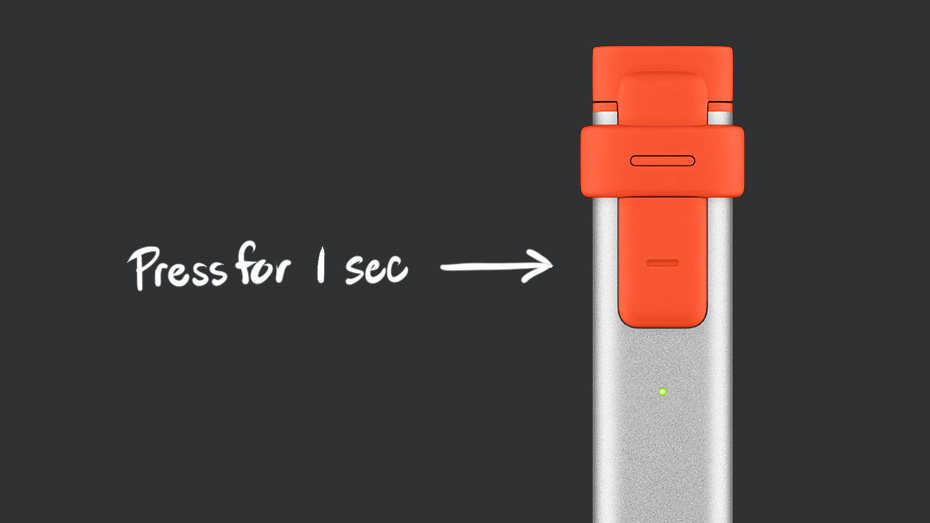 II. Recharging Your Logitech Crayon (Using the iPad Cable in Charging Cart)
With almost 7 hours of battery life, Logitech Crayon can go a full school day on a single charge. Crayon charges using a standard lightning cable and shuts off automatically after 30 minutes idle time. If a student forgets to charge before class, no need to panic — the charging boost provides 30 minutes of writing time in just 2 minutes of charging.
III. Logitech Crayon and Logitech Rugged Keyboard
Logitech Crayon is designed to fit snugly into a holder on the Rugged Combo 2 case for iPad. This way iPad and Logitech Crayon are always kept securely together. So no matter if a student prefers to write or type, they've got the right tool at their fingertips.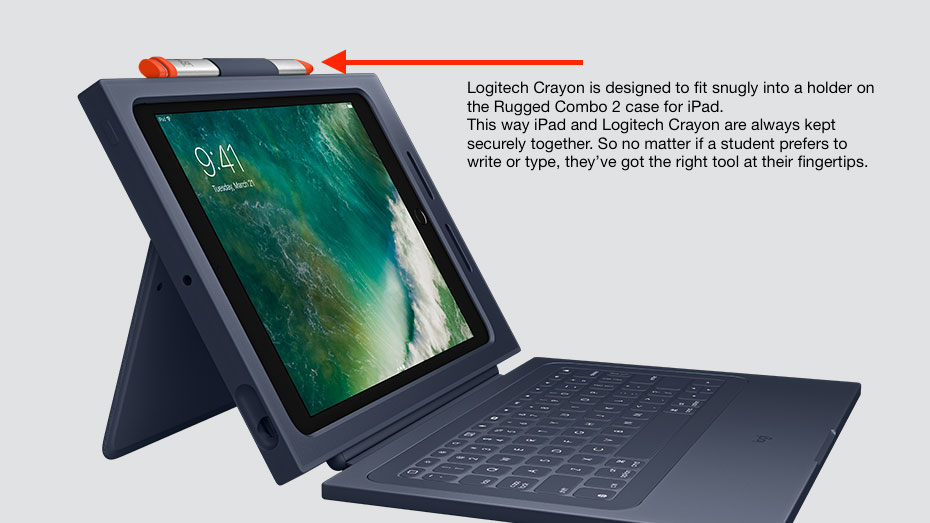 Reference. Logitech Crayon for Education: Digital pencil designed specifically for iPad® 6th generation in K-12 classrooms.