Blake School uses Cisco Meraki for it's wireless solution. To connect and use Blake Guest wireless, you will need to be at a Blake Campus and the location needs to be within range of the school's wireless service range. 
Step 1.  Select the SSID BlakeGuest from the options presented while on campus: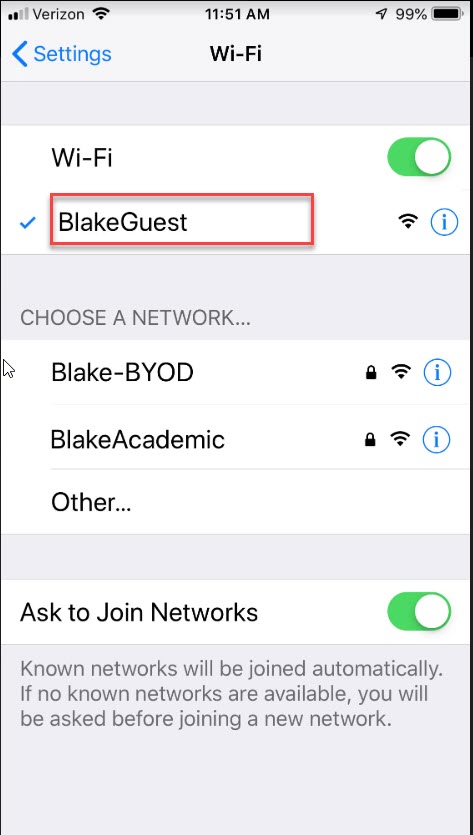 Step 2. 
Once you initiate a connection, a browser window will appear prompting you to either enter credentials, or create an account.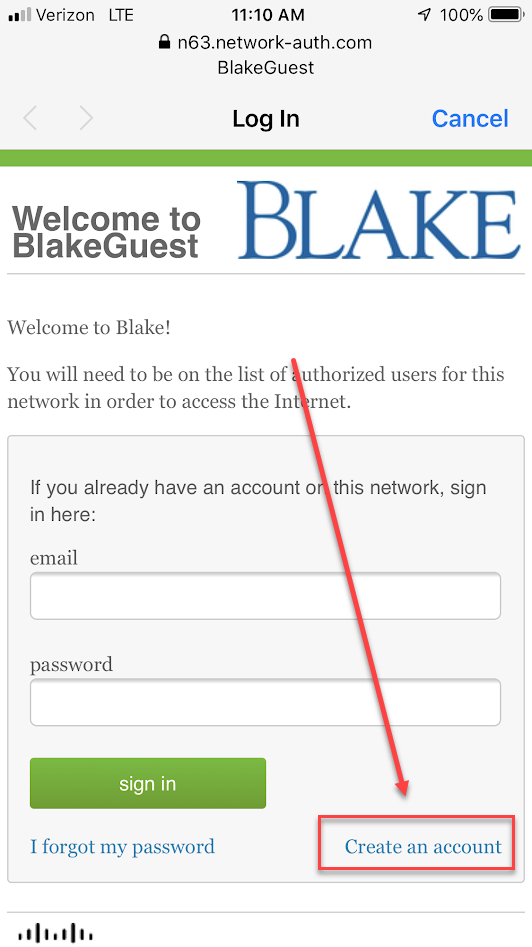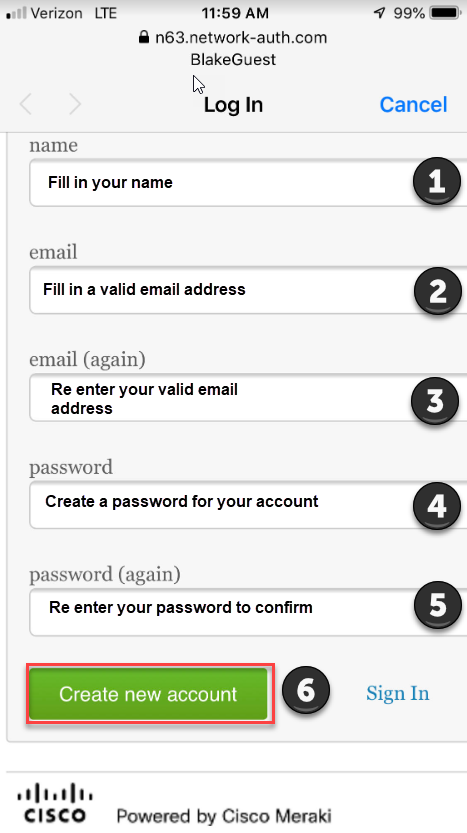 Once completed, you will be redirected to a screen providing further instructions: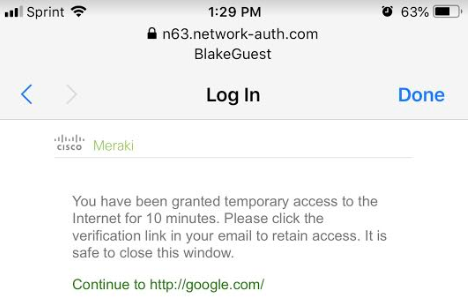 Please check your email for your link to register your account.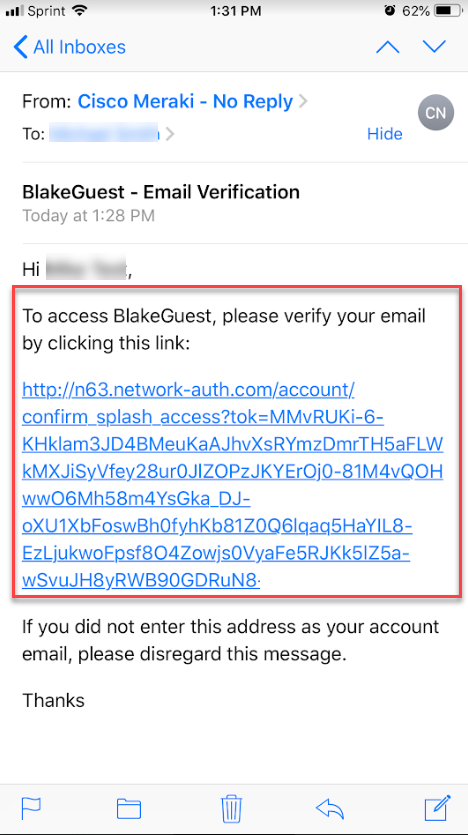 Once you have clicked on this link, you will receive a message confirming your email has been verified.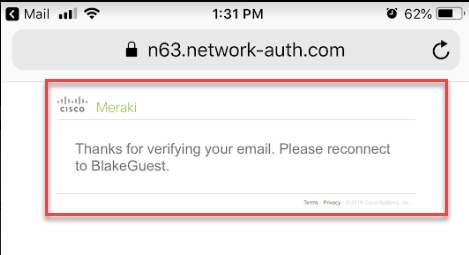 Please note, with this registration, you are allotted 10 minutes to access the wireless for this registration. If you have completed this registration process in less than 10 minutes, you will not need to reconnect, but will instead remain connected to BlakeGuest. If you are connecting after ten minutes, you will need to reconnect to BlakeGuest and enter the credentials that you registered. 
For larger groups or gatherings, each department at Blake has their own Guest wireless account that remains active through the school year.