Zoom: Delegating Meeting scheduling privilege
*Please note that prior to delegating access, your account will need to be upgraded from a Basic to a Licensed instance. Please contact ISS if you need your account upgraded.
To assign scheduling privilege to another colleague, please sign into Zoom and visit https://blakeschool.zoom.us/profile/setting, select Other from the bottom of the menu, and add the email account and select "Assign"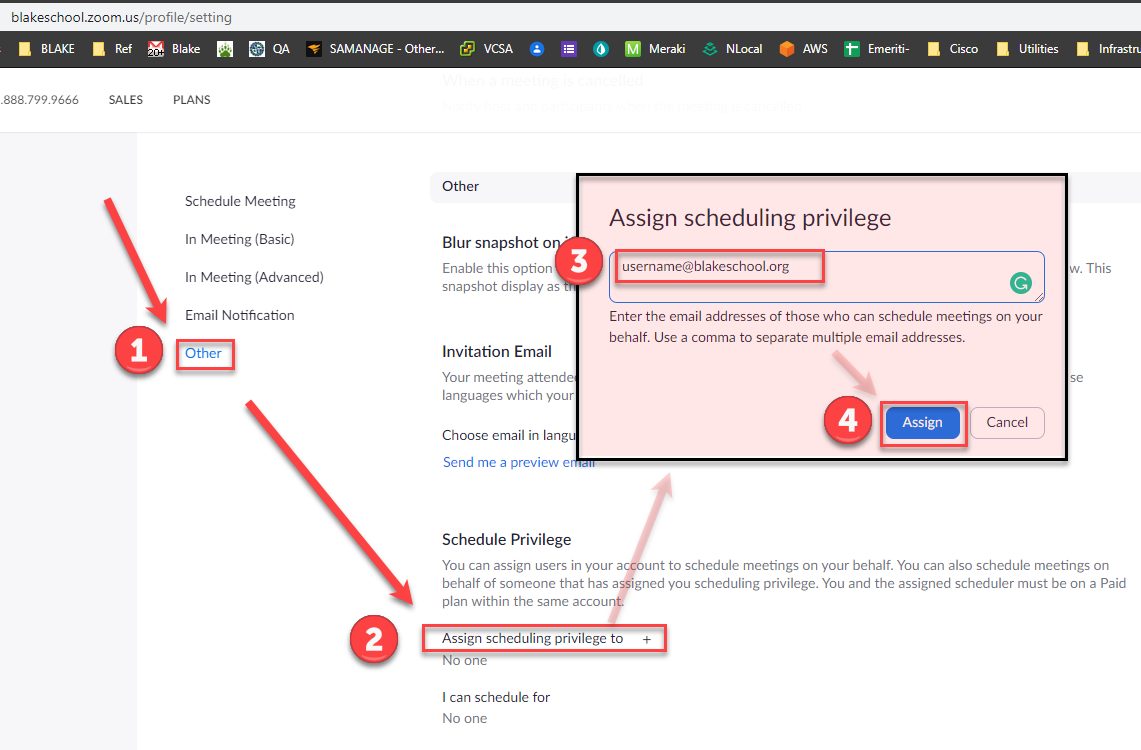 How to schedule a meeting for someone else in Zoom
Once you have been granted scheduling privilege, you can schedule another person:
Go to the Zoom client
Logout and login again (one time only)
Click on

Schedule

and then click on

Advanced Options
In order to schedule for someone else, check the "Schedule for:" box and select another individual: