To log into

my

Blake Portals, either:
Enter your username and password.
Students/Employees use full Blake email address for username.

If you have forgotten your username and/or password, click on

Can't access your account?

from the portal login page and instructions will be sent to your email.
Under the section
My Classes
, select your Homeroom to view your class landing page.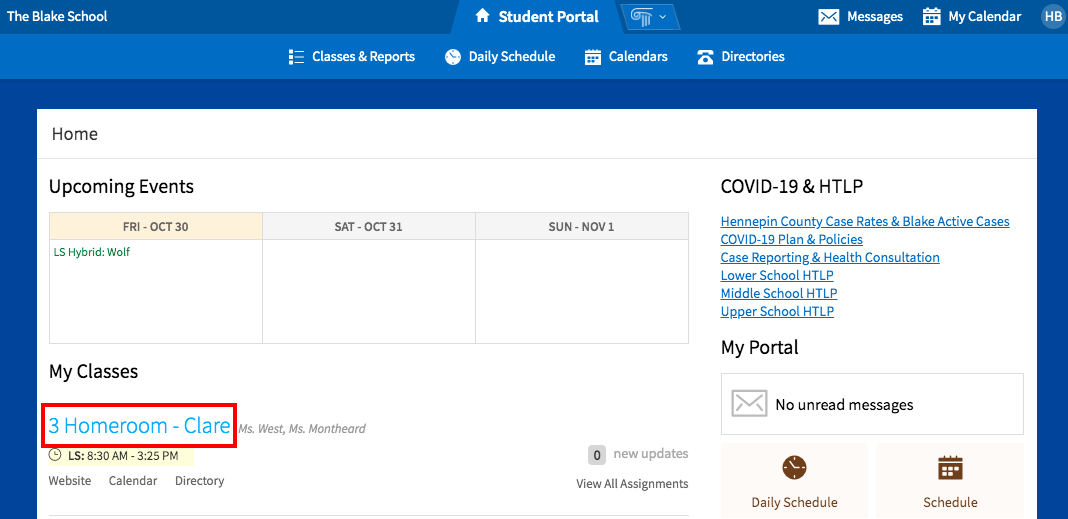 Create a shortcut for your class landing page. For more information: