AirPlay lets you send what's on your Mac to a Projector or HDTV, wirelessly using the Apple TV. An AirPlay status icon
appears in, the program or app, you're using. The Apple TV needs to be on the same network as your Mac.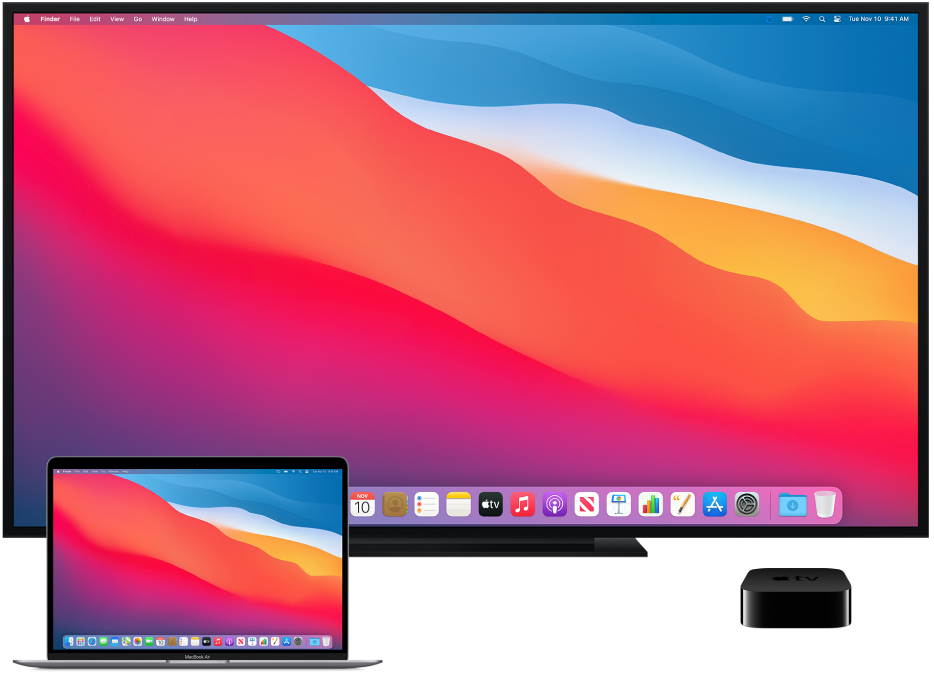 Make sure your Mac and Apple TV are on the same network.

From the App that is playing your video or audio, look for the in the window that is playing your selected media.
Tap AirPlay . In some apps, you might need to tap a different icon first.* In the Photos app, tap Share , then tap AirPlay .
Choose your Apple TV or AirPlay 2-compatible smart TV. (Apple TV will be the Room number your in)

To stop streaming, tap AirPlay

in the app that you're streaming from, then click the name of your device. At the top of the list.
For more information on using Airplay with iOS devices such as, iPhones, iPads, and iPods; click the link below.
https://support.apple.com/en-us/HT204289
For additional information or issues that arise, please submit a ticket to Instructional Support Services at https://support.blakeschool.org/