Self Service is an application similar to the Apple App Store, but it provides customized and licensed software for Blake owned-devices. Self Service gives employees and students the flexibility of choosing what to install and when to install it. Self Service is managed by the ISS Dept. If you would like to see something added, please submit a support ticket at Support@Blake.
1. Open Self Service (you can use Spotlight to search for Self Service or find it in the main Applications folder)

2. Log into Self Service using your Blake GSuite/Google username and password. Note: Do not use your full email address.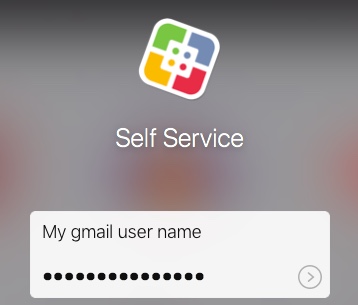 3. Once logged in, browse for or search for the specific application or printer you would like to install. For example, search for "Zoom" to download and install the application on your school-owned device.
4. Click on the Install button to install the application. Depending on the internet speed, it may take a few minutes before the installation is complete.
Click on Reinstall or Update only when you need to update or to repair an application. Reinstall or Update indicate the application is already installed.