To transfer an iBooks project to another computer or to backup the entire project so that it can be stored in Google Drive, please follow the steps outlined below:
1. Open your iBooks Project and select Duplicate from the File menu.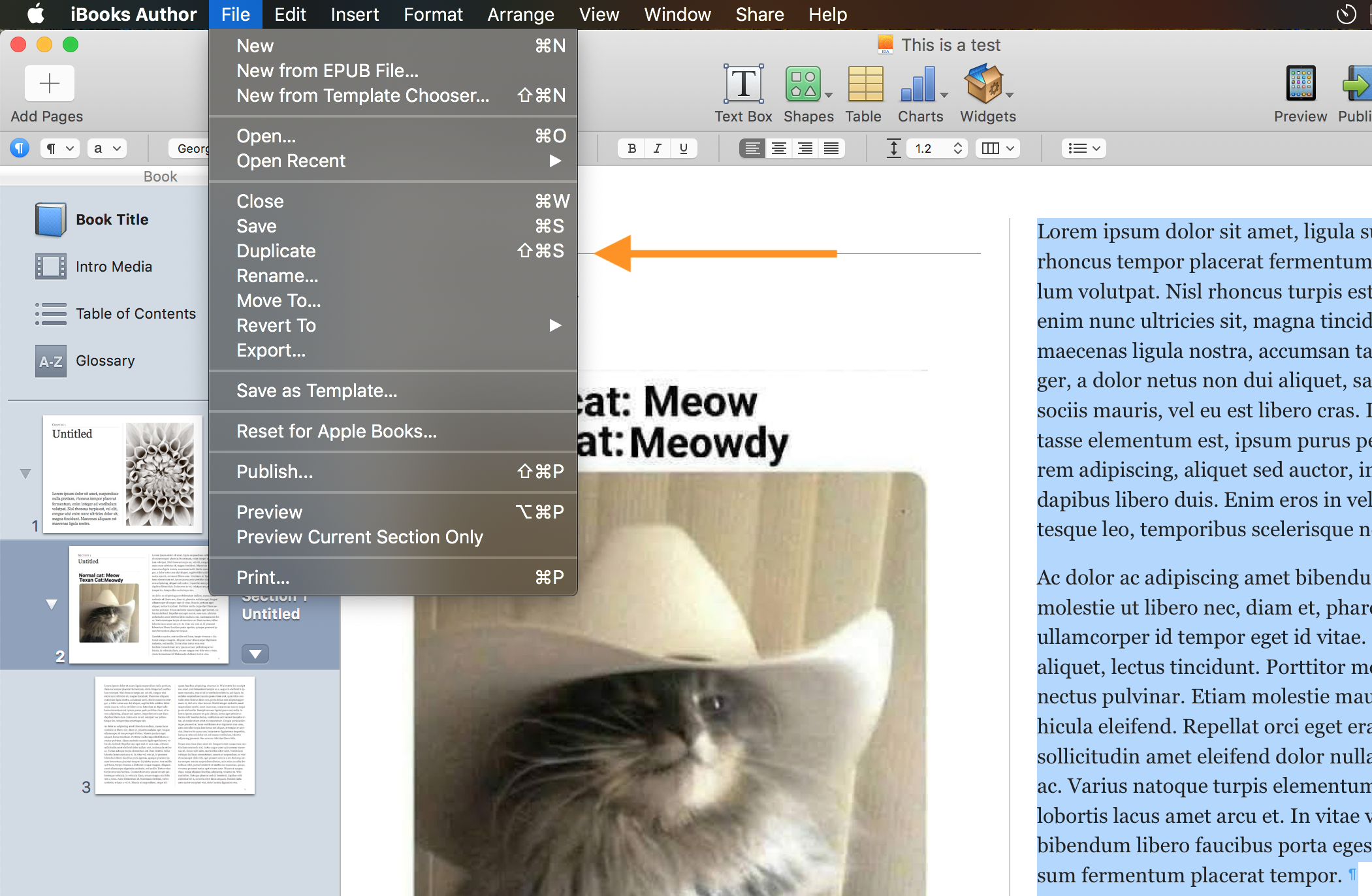 3. Save the duplicated project to the Desktop.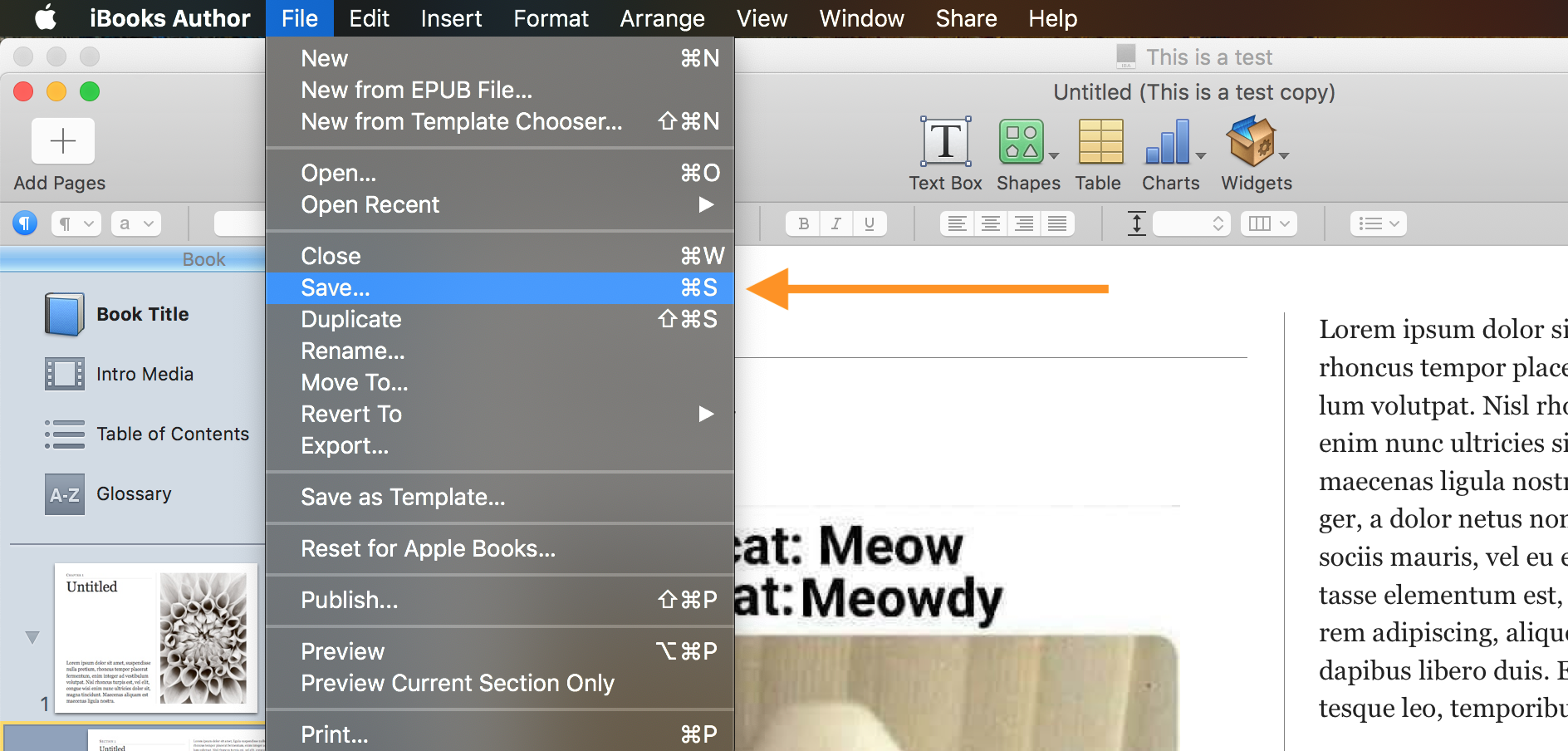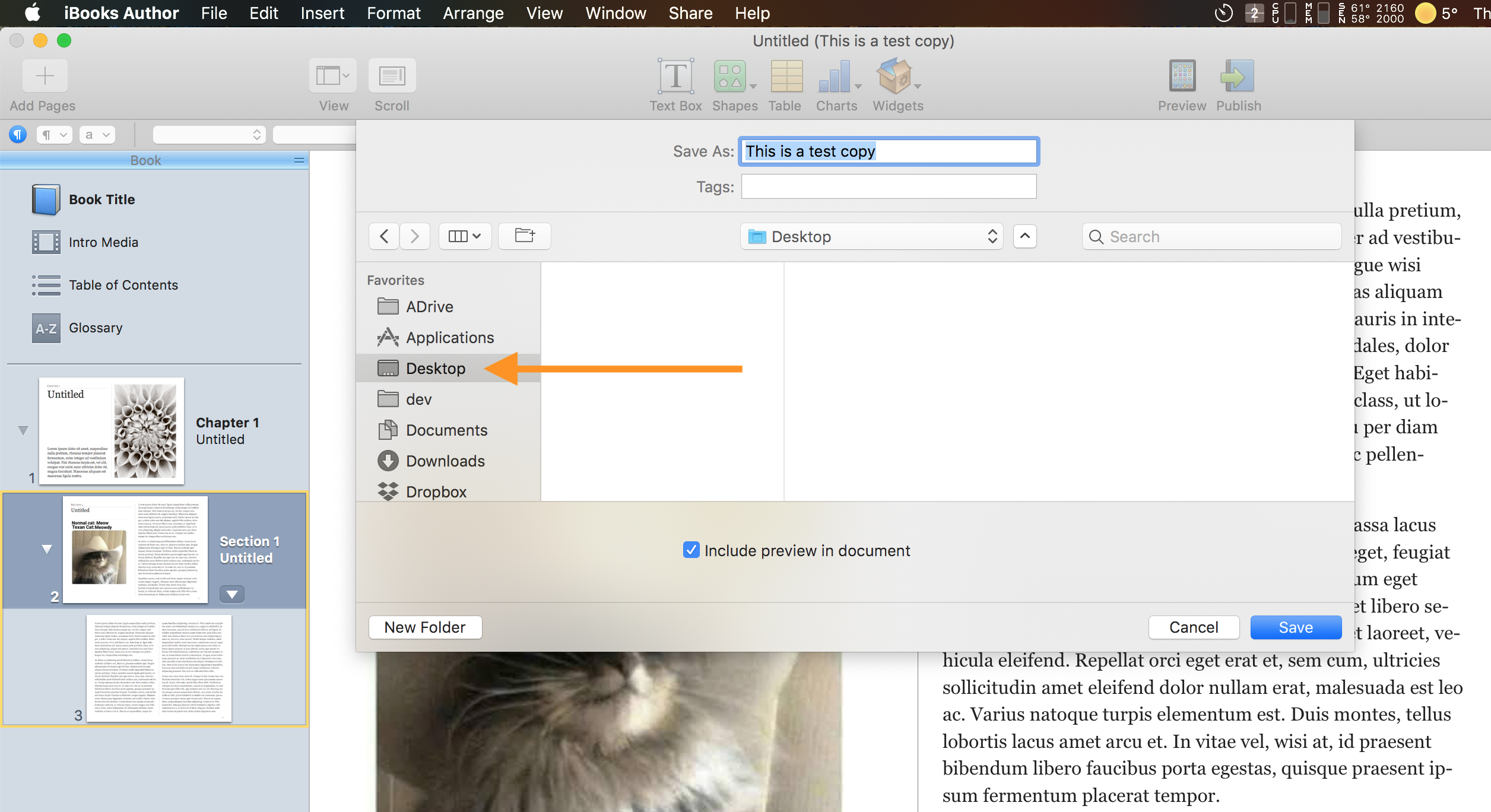 4. Right click on the file (also known as a control click) and select Compress.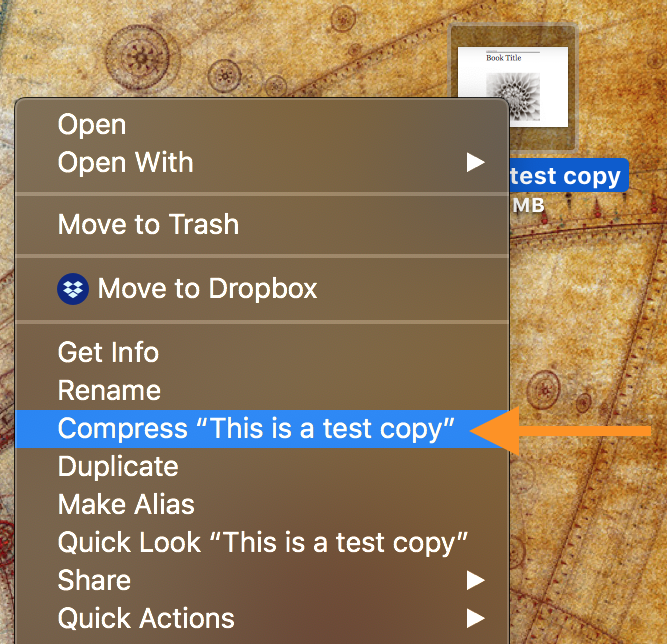 5. Transfer the zip file to Google Drive or to another computer.